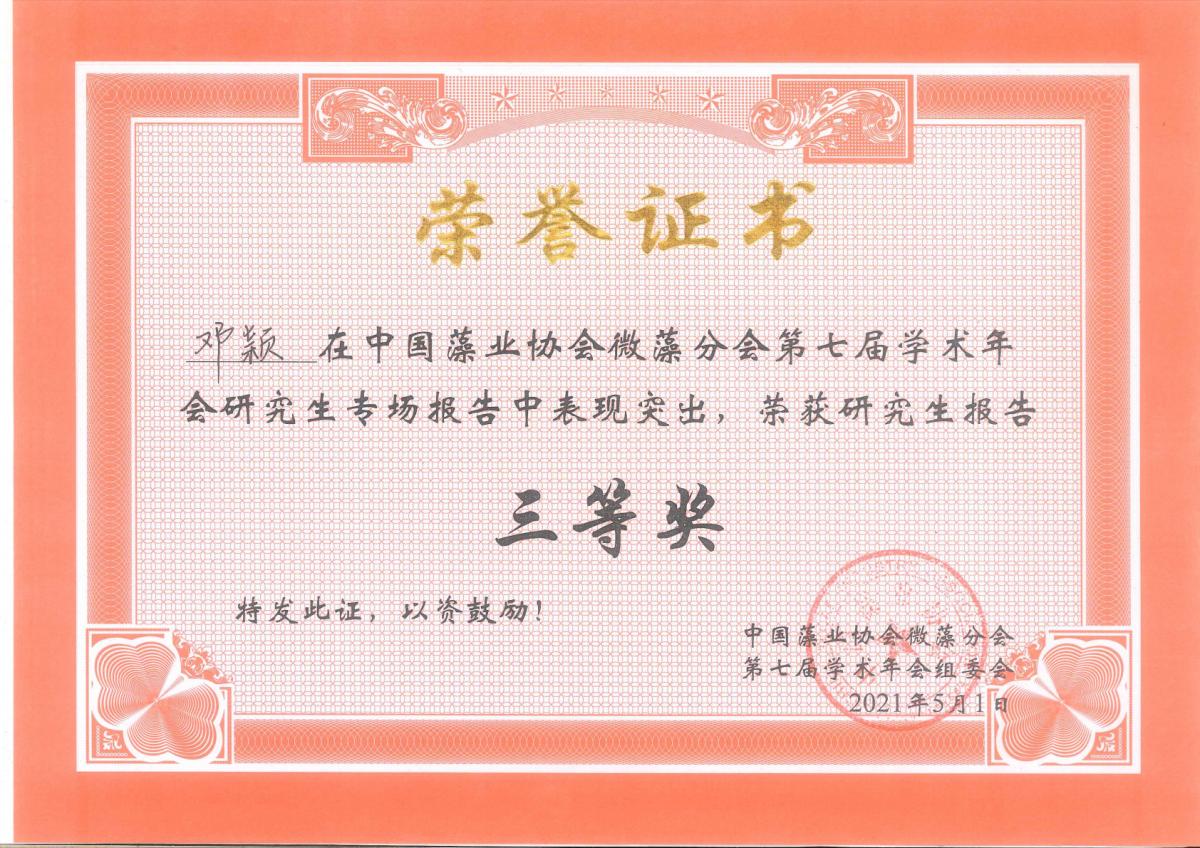 Congratulations to Ying Deng on receiving the Third Prize on The 7th Annual Conference of Microalgae Branch of China Algae Industry Association.
Ying's presentation is "Study on the response of Breviolum minutum to acidification based on transcriptome and proteomics"
The China Algae Industry Association (formerly China Seaweed Industry Association) was established on March 31, 1989, and was renamed on April 1, 2013, under the Ministry of Agriculture of China. It is a national, industrial, and non-profit social organization voluntarily formed by algae cultivation, processing, circulation and comprehensive utilization companies, related scientific research institutions, and management and technical personnel. It is currently the only representative of Chinese algae industry.
English