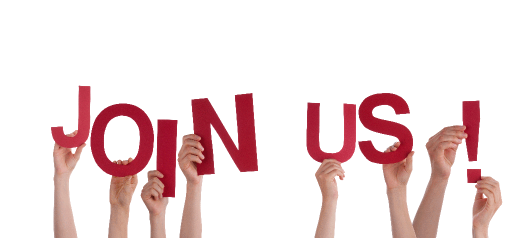 Call for Postdoctoral and Doctoral Programs for International Students
Hainan Province locates on the southernmost tip of China and is the only Free Trade Island of China. Hainan University (HNU) is a comprehensive key university jointly administered by the State Ministry of Education and the People's Government of Hainan Province. It is a leading university for science research and teaching of Hainan Province and was listed as one of China's "211 Project" universities, one of the 14 universities in the "Midwest Universities Comprehensive Strength Promotion Project", and a national-level key sponsored university in the "One Province, One School" project in the Midwest of China. In 2017, HNU was selected as the national "Double First-Class" Initiative to develop world-class disciplines.
State Key Laboratory of Marine Resource Utilization in South China Sea (SKL-MRU), Hainan University, is a facility for research and education on marine biology and the only state key laboratory in Hainan Province. We are doing research and education on marine organisms from molecular to ecological levels for the comprehensive understanding of life and the benefit of human society and environments. In SKL-MRU, we are privileged to be supported by 30+ international academic collaborators from some of the world's most prestigious universities. Our supervisors work closely with these international collaborators, and students in the Centre your supervisor are encouraged to engage with, and travel to, their research groups to work on collaborative projects. As an integrated institute of Hainan University, SKL-MRU has become one of the research and education centers in China.
Microalgae, with an estimate of almost one million species, are of great ecological importance, as they contribute almost half of the global organic carbon fixation. They provide a variety of natural products to support ecosystems (e.g., coral reef ecosystem) by photosynthesis with efficiencies approximately three times greater than those achieved by land plants. Domesticated microalgae hold great promise for the sustainable provision of various bioresources for human domestic and industrial consumption.
The main interest of SCBE is the evolution, function, and editing of microalgal genomes and design of synthetic biology using microalgae as chassis, including (1) Characterization and engineering crucial biological process and value-added chemical in microalgae (Lu et al., 2021 Nat Comm); (2) Development and application of synthetic biology in cell factory design for medical, industrial, and agriculture ends (Lu et al., 2021 Cri Rev Biotech); (3) Strategy development for heavy-metal remediation approach using microalgae and other microbes (Gan et al., 2017 Adv Sci).
Efforts of our first aim is to shed light on the know-how of the microalgae, the most interesting but far from being fully realized group. The next aim is to exploit their potential as cell factory to produce commodity and specialty chemicals to meet medical, industrial, and agricultural demands. For example, one of our projects is to produce medical peptides for human health. We also study on alga-based growth-promoting chemicals for crops.
E-mail: ydlu@hainanu.edu.cn
Position 1: Responsibilities and description of the position: Discover and characterize new biosynthetic pathways in marine microbiology.
Position 2: Value-added chemical oriented photosynthetic cell factory design and creation in microalgae and plants. (1) develop genome engineering tools; (2) artificial design stimuli-dependent molecular switches; (3) study on the genomic background and evolution mechanisms of high-production cells.
Position 3: Identify natural compounds from microalgae aimed at the discovery of early-stage leads for the pharmaceutical, food and cosmetic industries and their further development to Proof of Concept.
Position 4: The successful applicant will join a well-established microalga improvement programme, with a specific focus on the role of the hormones in extreme environments. The contribution to the phytohormone makes in determining the ability to tolerate suboptimal conditions will be examined at the transcript and metabolite level.
Requirements: PhD in Plant Biology, Microbiology, Biology, Functional Genomics, Microalgae, Analytic chemistry, Genetics or related field; Strong genomics and genetics background; Demonstrated experience in the identification and engineering of biosynthesis pathways of natural products from microalgae and higher plants; Experience in the tools and technologies from synthetic biology; Experience with biological datasets and next generation sequencing data; Skills relevant to the understanding of photosynthetic biology and plant genetic engineering would be advantageous; Excellent communication skills with a focus on teamwork and creating usable and accessible research tools.
Salary and Benefits: The annual salary range for this position is RMB270,000+ Salary will be commensurate with qualifications and experience. Generous benefits are included.