Professor Yandu Lu was invited as a speaker in the Special Session "Microalgal Synthetic Biology" of The 7th Conference of the International Society For Applied Phycology
Session organizer
Jian XU, Director and Professor, Single-Cell Center, Qingdao Institute of BioEnergy and Bioprocess Technology, CAS, China
A full list of speakers of the Special Session "Microalgal Synthetic Biology" are:
Speakers: Weiwen Zhang, Tianjin University, China; Ohta Hiroyuki, Tokyo Institute of Technology, Japan; Yandu Lu, Hainan University, China; Elodie Billey, TOTAL, France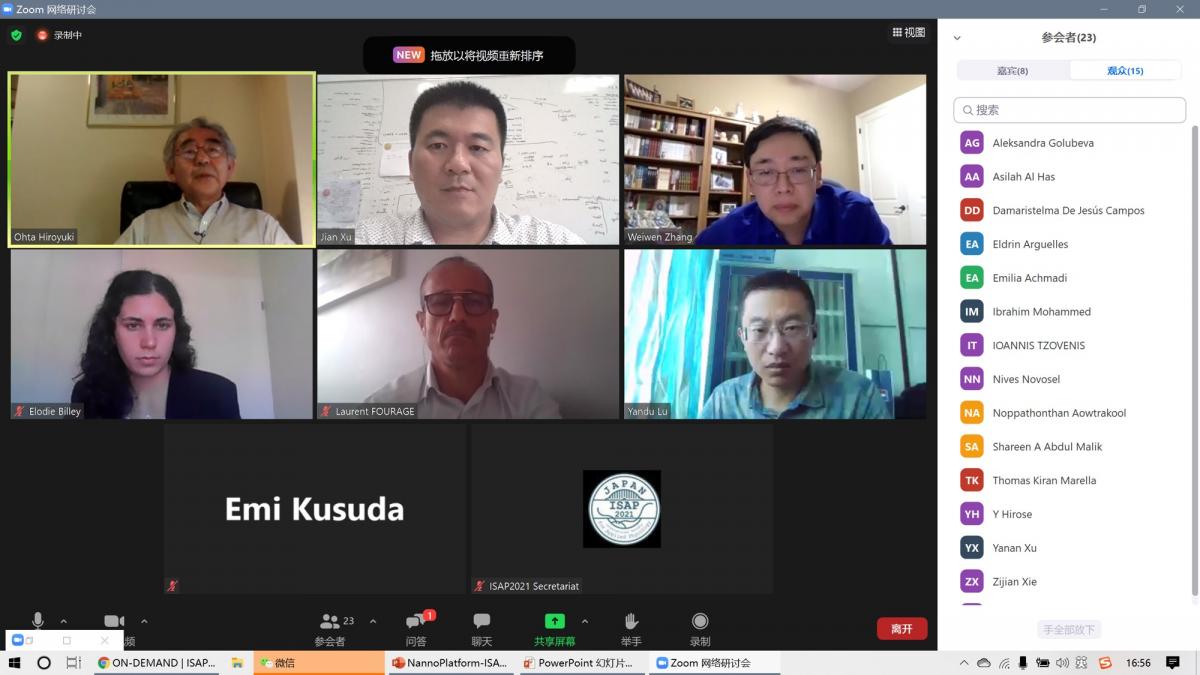 The ISAP is a non-profit organization that aims to promote research and the dissemination of knowledge concerning the utilization of algae. In order to meet these objectives, the ISAP promotes the following activities:
Organizes triennial meetings, encouraging wide participation from academia and industry.

Forms an informed source of expertise among members who could provide an accurate, disinterested opinion. concerning algal products or relating to environmental impact.

Forms links and affiliations with existing national and regional organizations of applied phycology.

Promotes the exchange of students and researchers.

Applies for special grants and donations from international bodies, governments and industry to support activities of the Society.

Issues an electronic newsletter to publicize activities.

Organizes workshops and training programs.

Supports culture collections of algae.

Organizes exhibitions of commercial algal products and similar pertinent exhibits along the triennial meetings.
English